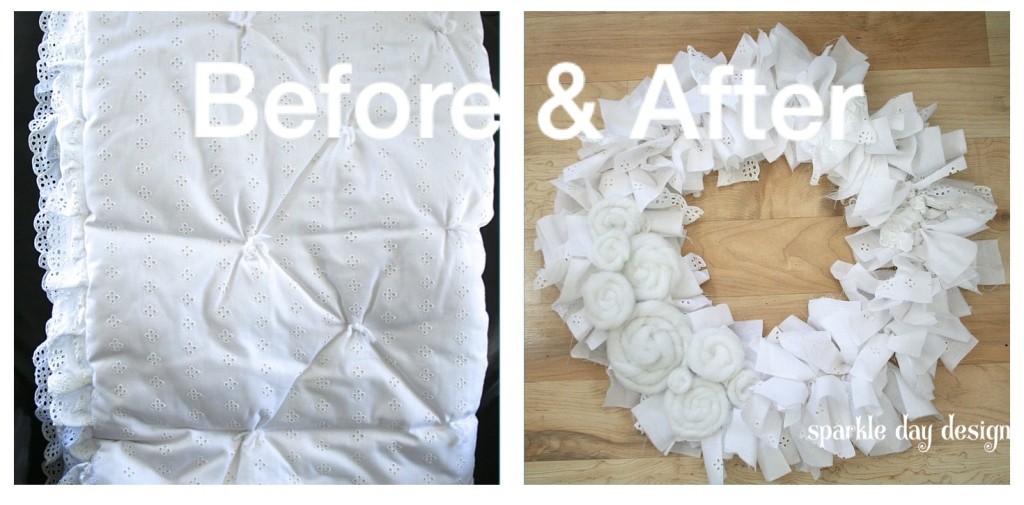 I am a thrifter. I might be a hoarder of things to repurpose. Recycle. Upcycle. Whatever the current word is for taking something and turning it into something else fabulous, I like to do it.  I thrive on the creative challenge.
So, as I started experimenting with using upcycled clothing and linens in my wreaths this past year, I gave myself a challenge to deconstruct a baby quilt and make a wreath using only the materials that came from the quilt.  I think it's a fun way to repurpose a childhood item that may be stashed away on the top shelf into an heirloom item that can be displayed everyday.
I don't understand this part of my personality, but I love cutting up clothing.  Demolition. Deconstruction.
I also enjoy gardening and one of my favorite tasks is pruning and cutting back.  What the?? I plant, I grow, and my favorite part is cutting it all off? I don't get it. Maybe a therapist out there can help me.
I started with this baby quilt I found at Savers.  I couldn't wait to get my scissors and cutting blade into this goodie and start tearing it apart.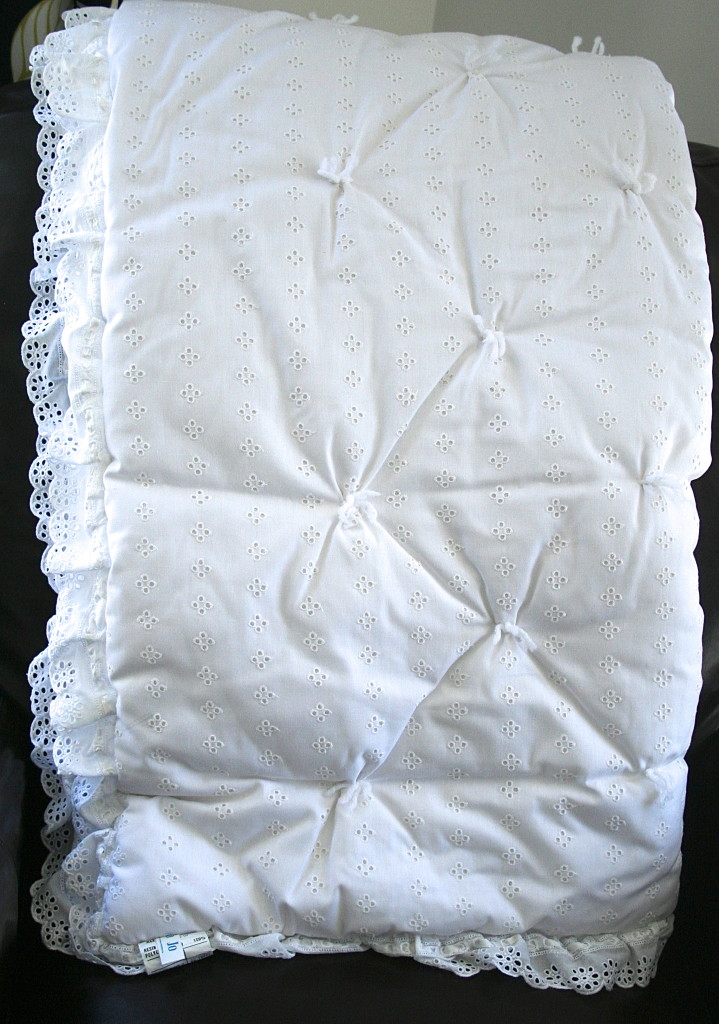 This is my pile of raw materials!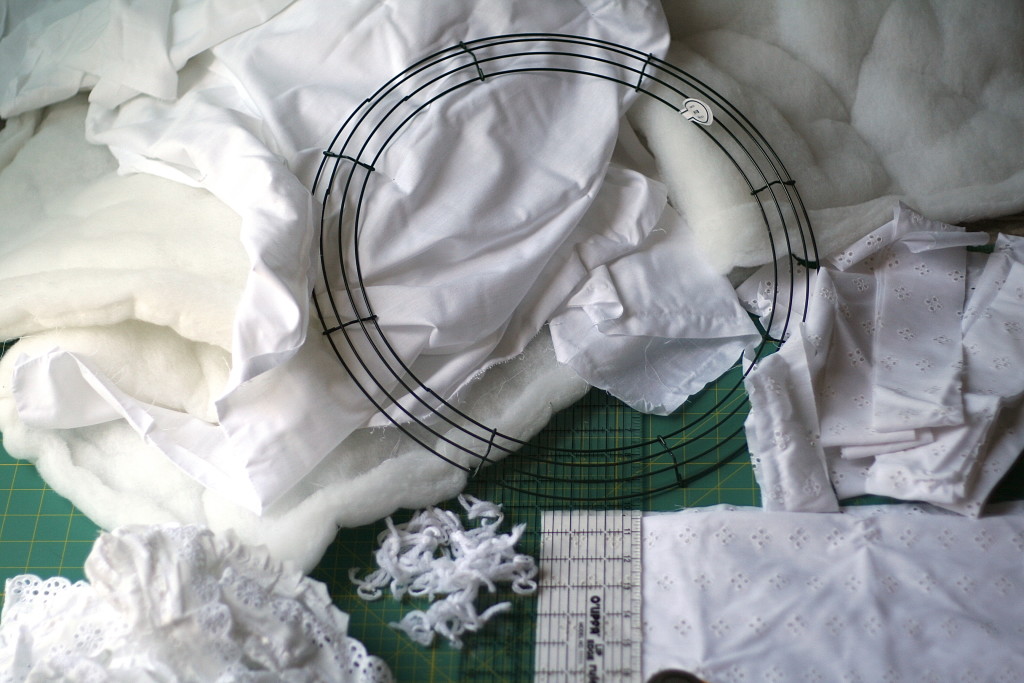 There is quite a bit here to use including the white eyelet from the top layer, the eyelet lace that trimmed the entire edge,  solid white backing, a layer of thick batting in between the layers and even the classic yarn ties.
I made strips of fabric from the eyelet and solid fabric and tied them onto my wreath frame, rag wreath style.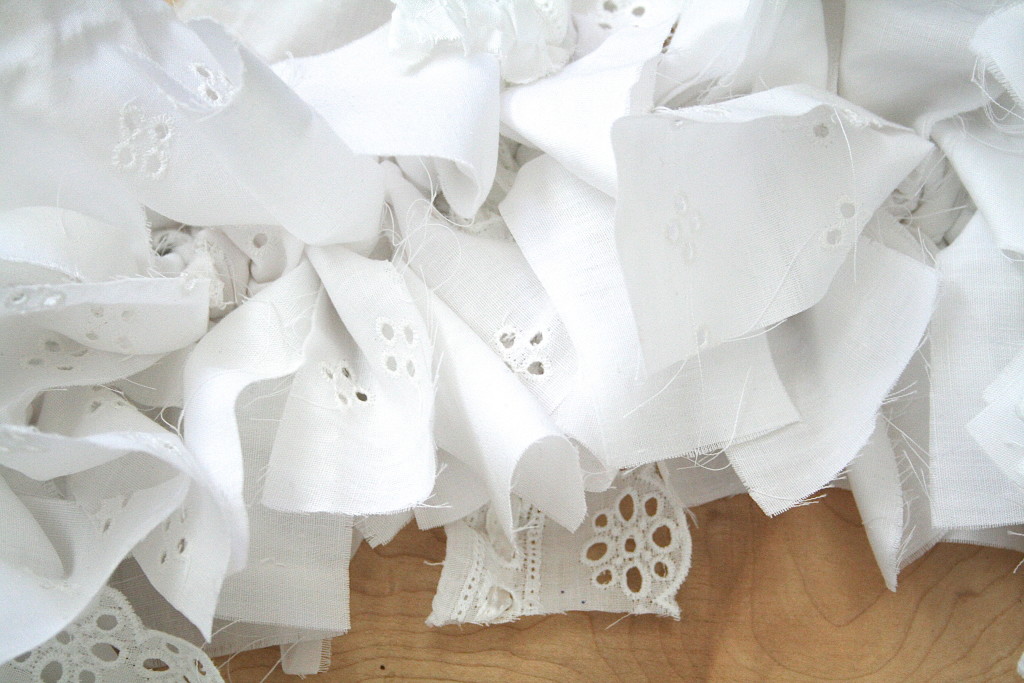 I cut the batting into strips and made rolled flowers.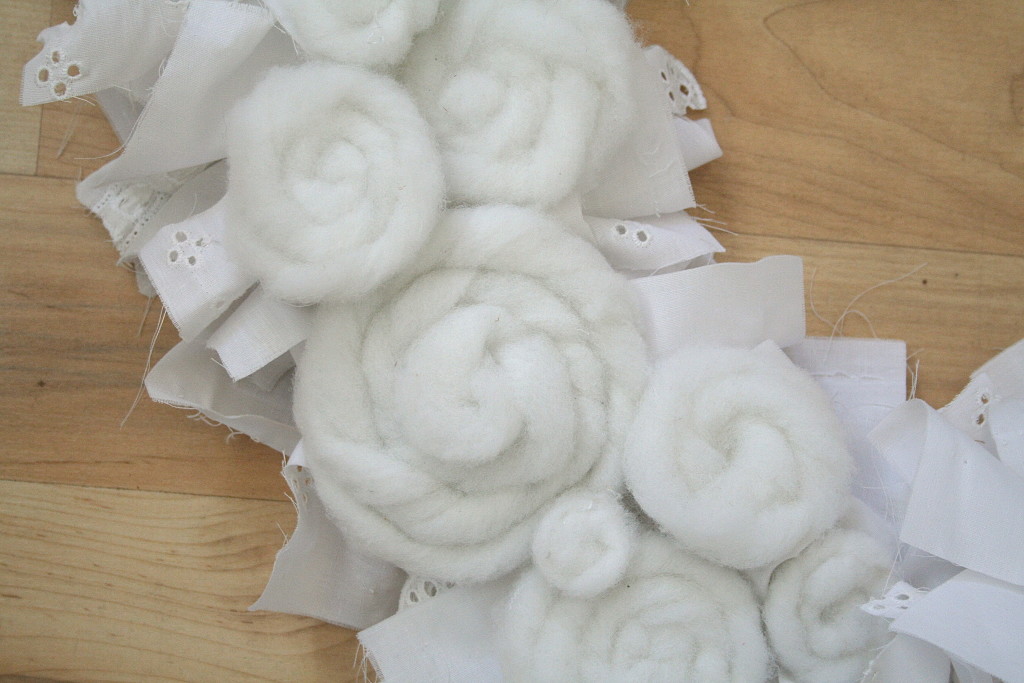 I debated about using the yarn ties in the center of the flowers and I decided against it.  So technically I didn't use every part of the baby quilt in my wreath, but it's an easy update if I want to add it later!

The finished product! Please tell me in the comments what you think.
This wreath is available for sale here in my Etsy shop, Sparkle Day Design. Take a look at my other wreaths that use upcycled fabric, including this wedding one here that features something old, something new.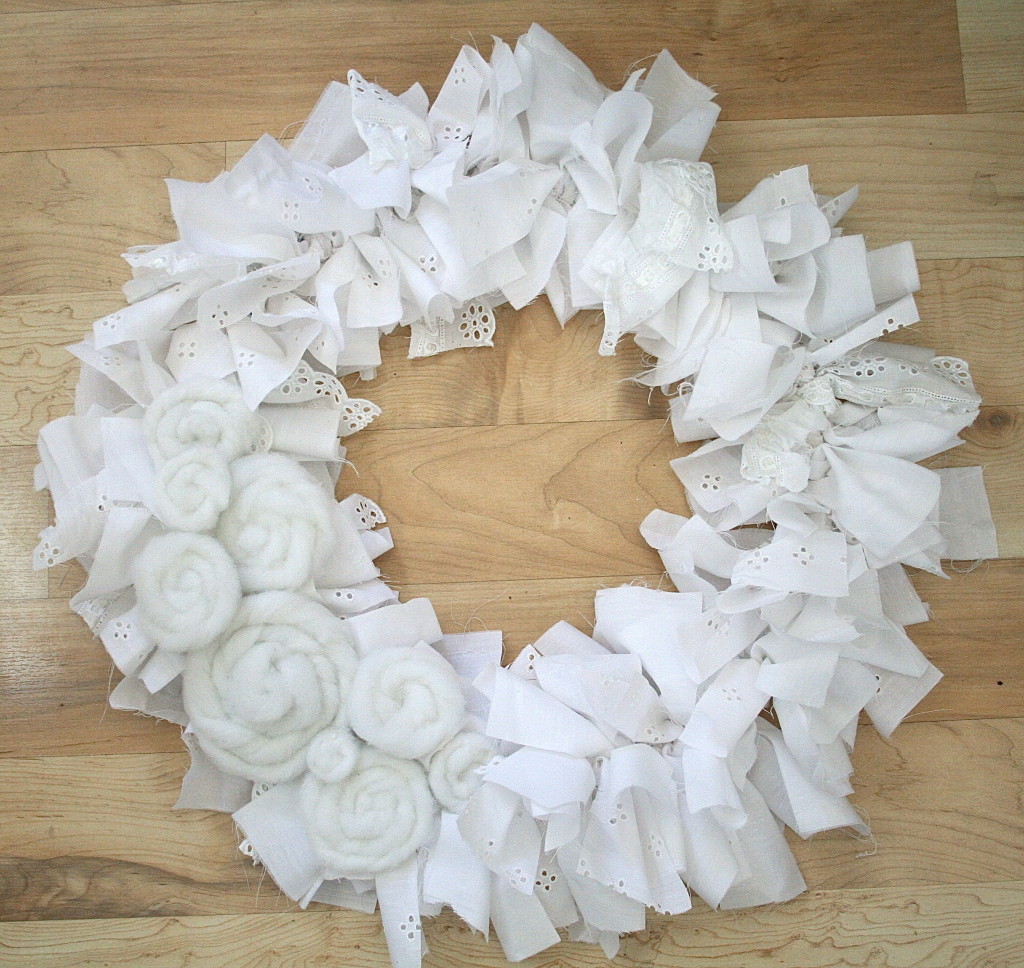 Do you have an item you want me to turn into a custom wreath for you? I'm up for it!
My next challenge is demolishing a wedding dress to create an Heirloom wreath.  I purchased one at a thrift store and can't wait to get my scissors on it…