There's a famous saying: "All that glitters is gold."
This gold burlap wreath with about 15 different kinds of trim, fabric, and ribbon is non stop glitter.  The color palette is my absolute favorite and was inspired by a local boutique, Dear Lizzie, which is a favorite place for my girls and I to go dine in their sweet cafe, splurge on a gorgeously-girly sugar cookie, and peruse their dreamy wares, clothing, and jewelry.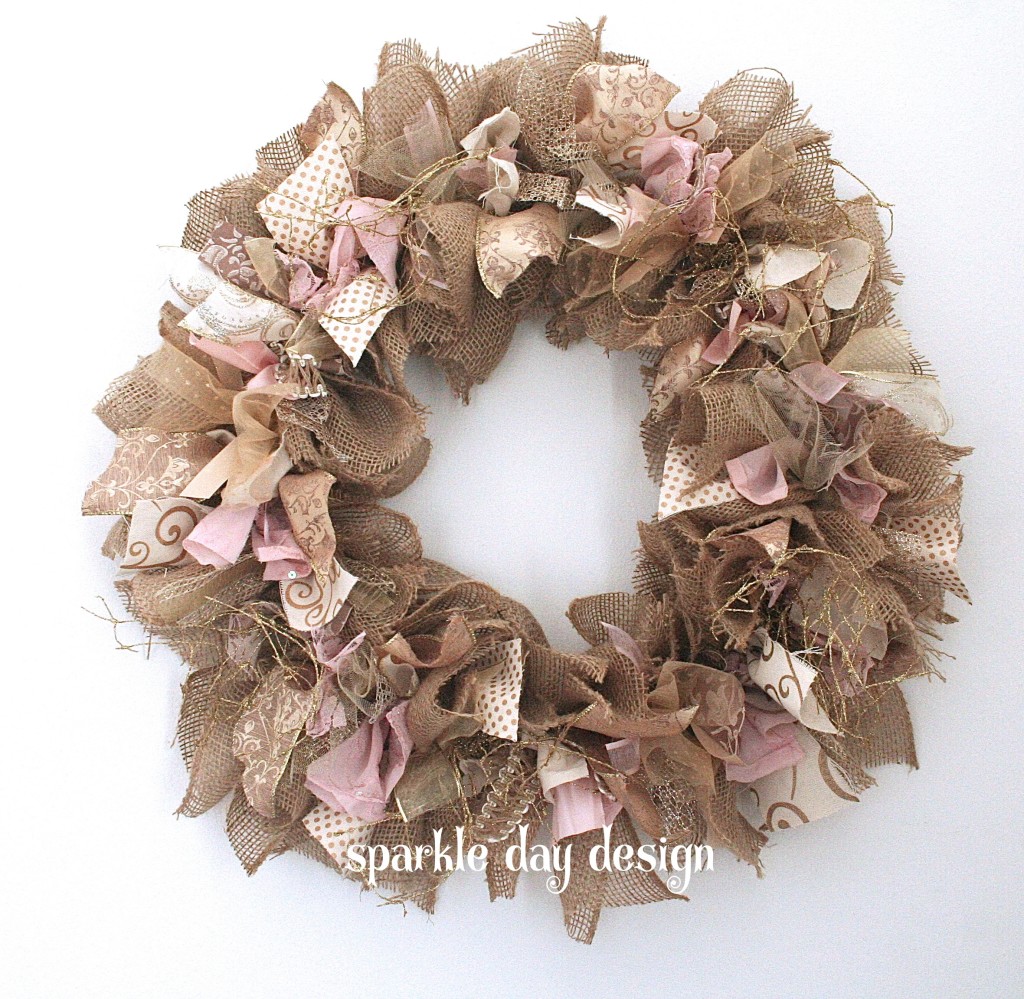 Something old, something new…for your wedding.  I like to recycle and upcycle and use items in unexpected ways, so I mix in different items into my wreaths including clothing and linens. This wreath is perfect for a wedding and can be customized with your colors.  Visit my Etsy shop Sparkle Day Design for more details or message me on my Facebook.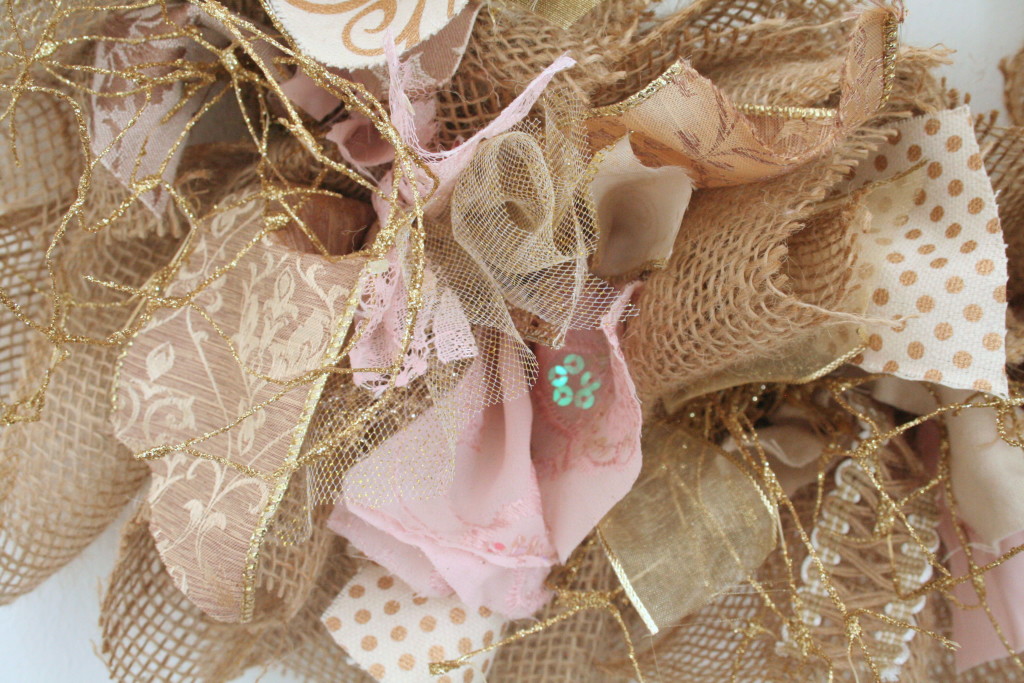 Welcome a new baby girl with this fun mix of textures, patterns, and sparkle.  A one-of-a-kind front door decoration for a baby shower or to greet your visitors.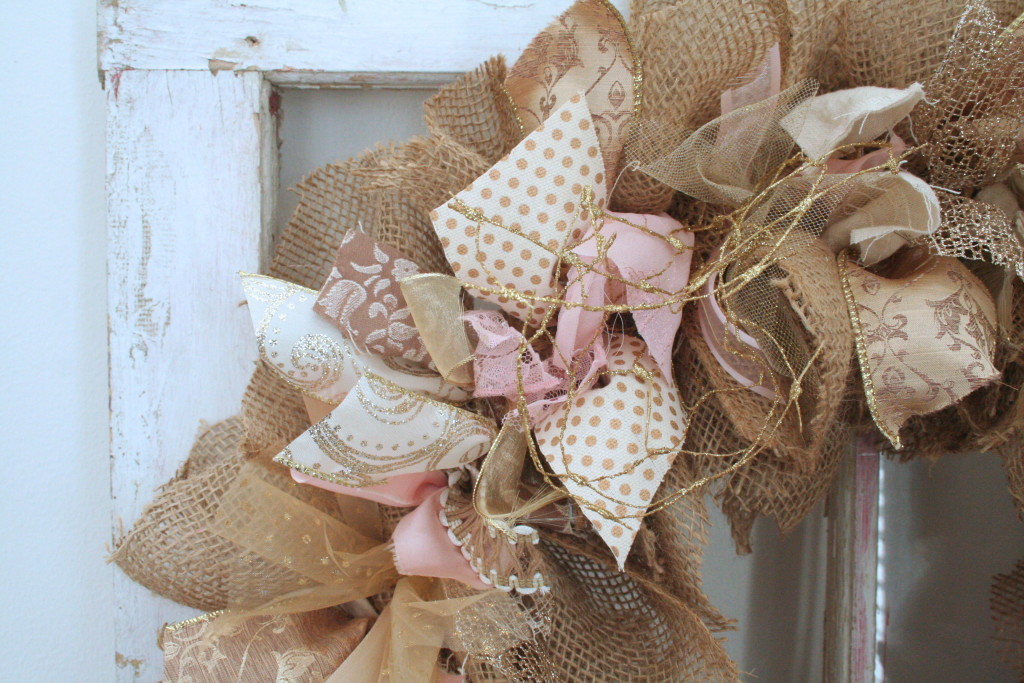 This custom burlap wreath can be created in all gold, or accented with any other color to meet your decorating needs. It sparkles even more in person.  Click here for more info or to purchase via my Etsy shop.