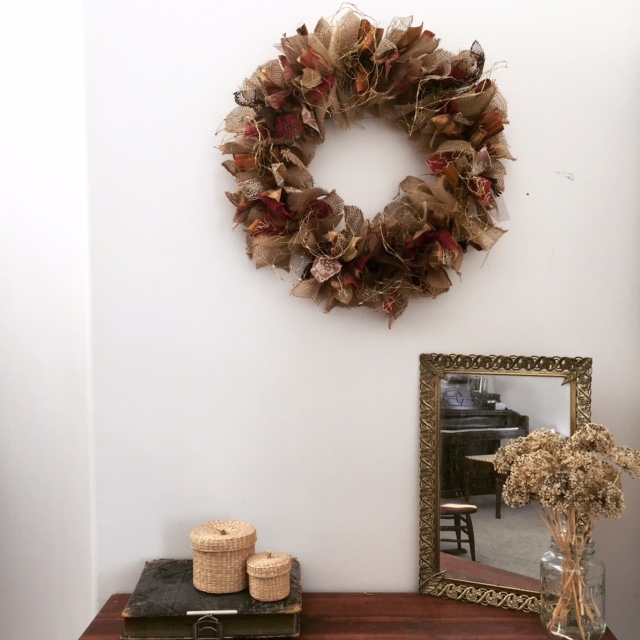 My kids are now back in school, there's a crispness in the morning air, and apple season is just around the corner. Fall is coming! I recently customized this fall wreath for a customer in my Etsy shop Sparkle Day Design.  This wreath usually has a bit more orange in it, but she wanted to emphasize the berries, plums, and neutrals including gold and lots of sparkle to match her berry colored door a little better, so that's what I did.  You can see the original design with more orange in my Etsy shop.
My handmade wreaths are unlike any others as I blend many textures of trim including burlap, glitter organza, stripes, plaid, glitter ribbon, luxe yarn, lace, polka dots, mesh, and glitter tulle for a sparkling Fall or Thanksgiving wreath perfect for your front door or mantel area.
A funsy part of my wreath designs is that I include upcycled fabric that I source from many different items. This particular wreath includes fabric from a duvet cover and an upholstered piano bench.  So it's always a little old mixed in with a little new.