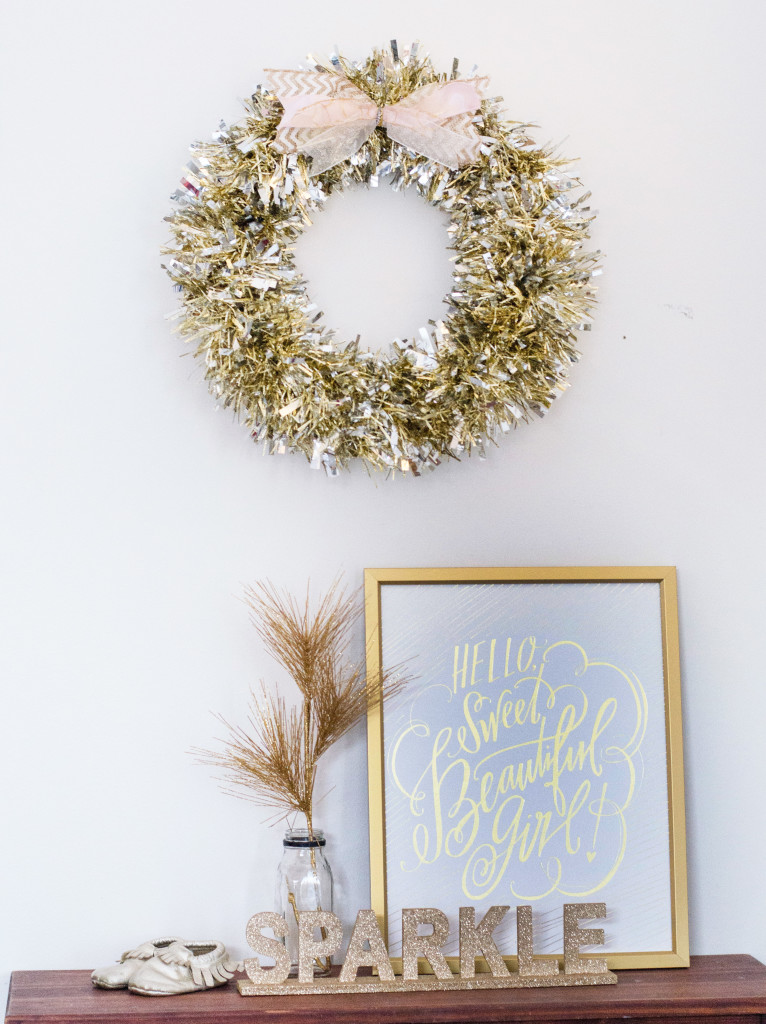 After a rough go in my family a few years back, my therapist suggested I look for the "SPARKLE" in my day. The glimmers of goodness and love. Giggles and big smiles. Happiness and warmth. The sparkle moments. She suggested I write them down to remember them.  Honor them. Treasure them. I had a journal with a certain green witch and a certain sparkly red ruby slipper on the cover and I made that my "sparkle journal" that I occasionally wrote in.
As my family situation changed, I needed to find a way to bring home a little extra bacon.  I turned to what I knew best to do. Create.  As I shopped for supplies, I tended towards glitter and sparkle, so when I opened a little Etsy wreath and ribbon shop, I called it Sparkle Day Design.
With the help of a hip friend talking me through my subconscious ways, the real reason I chose the name "Sparkle Day Design" has surfaced…
I seek the sparkle moments in life. There are so many simple, but meaningful moments that happen around us every day. The moments of Joy. Love. Unity. Peace. Light. Goodness. Fun. Belonging. Sharing. Caring. Creativity.
Sometimes the sparkle moments are designed.
The tradition of heart shaped waffles with strawberries and ice cream for breakfast on Valentine's Day … the never-to-be-missed block party that neighbors plan all year for…the annual sauerkraut challenge at a St. Patrick's Day dinner…family game or movie night…cookie dough dinners by candlelight…camping in the backyard…a winter picnic of hot chocolate and brownies while sledding.
Often, the best sparkle moments are spontaneous.
The random burst-into-song episode. The inside joke that only you and your loved one get. The group hug after a family blow up. The midnight pillow fight with your teenager when you both should be in bed.The random act of kindness that you receive from a stranger. The shooting star that everyone witnessed.
This blog is more than my handmade wreaths, sugar scrubs, and Christmas tree decorating ideas. Sure it is about bringing sparkle into your life as you celebrate and decorate for your special days and holidays.
But more importantly, I hope the sparkle moments shared often here on sparkledaydesign.com inspire YOU to create or notice the sparkle in the lives of your loved ones, family, friends, coworkers, and unknown people around you.  We all need a little sparkle in our lives and it doesn't need to be made from glitter.
Share your sparkle moments on Instagram, Facebook, Twitter, YouTube and any other platform. Tag @sparkledaydesign and use hashtag #sparklemoment #sparklemoments 
Let's create a movement! A wave of virtual glitter! So shiny we can't help but notice!
**Christine**