K let's be honest.
When it comes to handmade items at craft boutiques or on Etsy, how many times do people say…"I don't need to buy it, I can do it myself."
Count me among those people. I know I CAN do it.  Many handmade crafts are not rocket science, my wreaths included.
The problem is, 80% of the time, I DON'T do it!
Why?
-I have 10 other half finished DIY projects to complete.
-It takes time to source the proper supplies and sometimes I can't find the exact supplies that were used.
-I start to lose confidence that it will turn out as cute as the original.
-It's not at the top of my daily to-do list and for a seasonal item, the project becomes moot.
-The supplies seem nearly as expensive as the item itself and it no longer seems like a bargain to DIY.
-I have to spend research time on YouTube, Pinterest, or taking class to figure out how to DIY.
-I forget.
Sometimes it is just better to spend the money and enjoy the purchase NOW.
So I know you CAN, but here a few reasons why you don't want to DIY a wreath like my pink and gold sparkly one below. Trust me.
First, you have to chase down the supplies.
A customer ordered this pink and gold wreath I have for sale in my Etsy shop, Sparkle Day Design.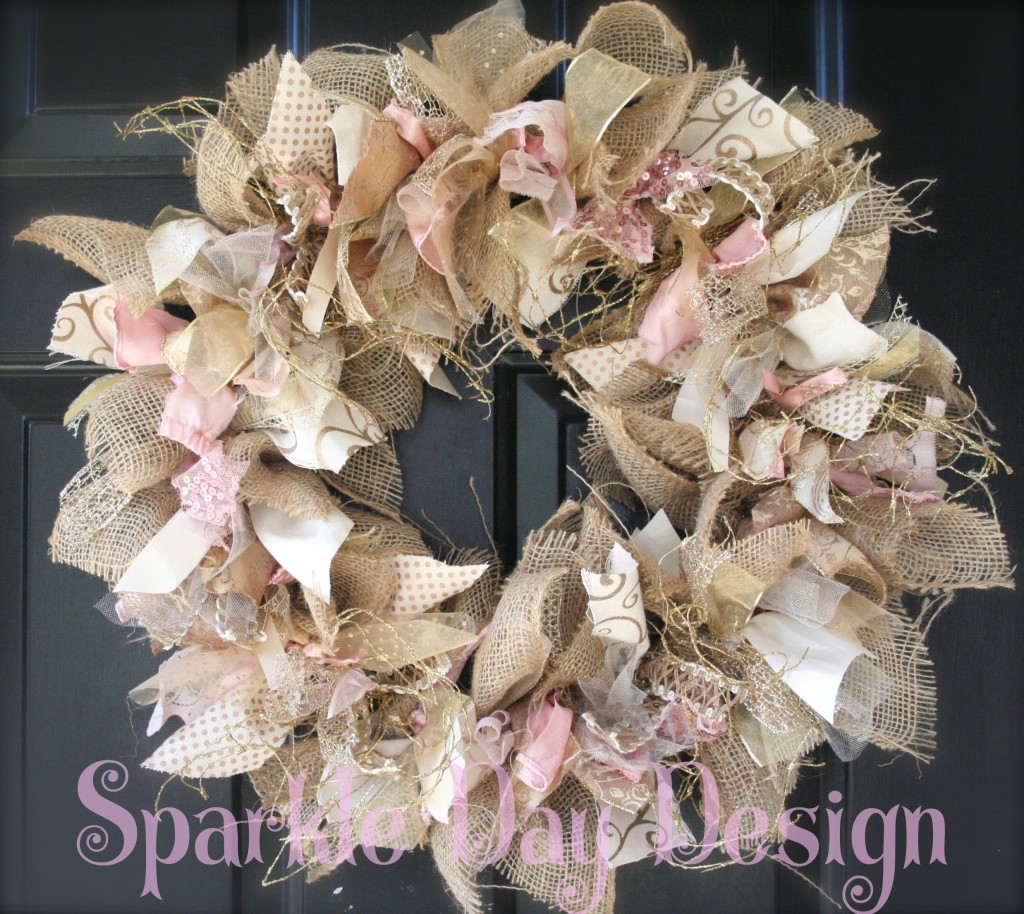 I have a disclaimer in the description that says some of my trims are one of a kind, but I do my best to make it as similar to the photo as possible.  I ran out of one of the sequin trims because it was upcycled from a thrift store find. I had to go to 3 different stores to find something similar and still couldn't find exactly what I needed.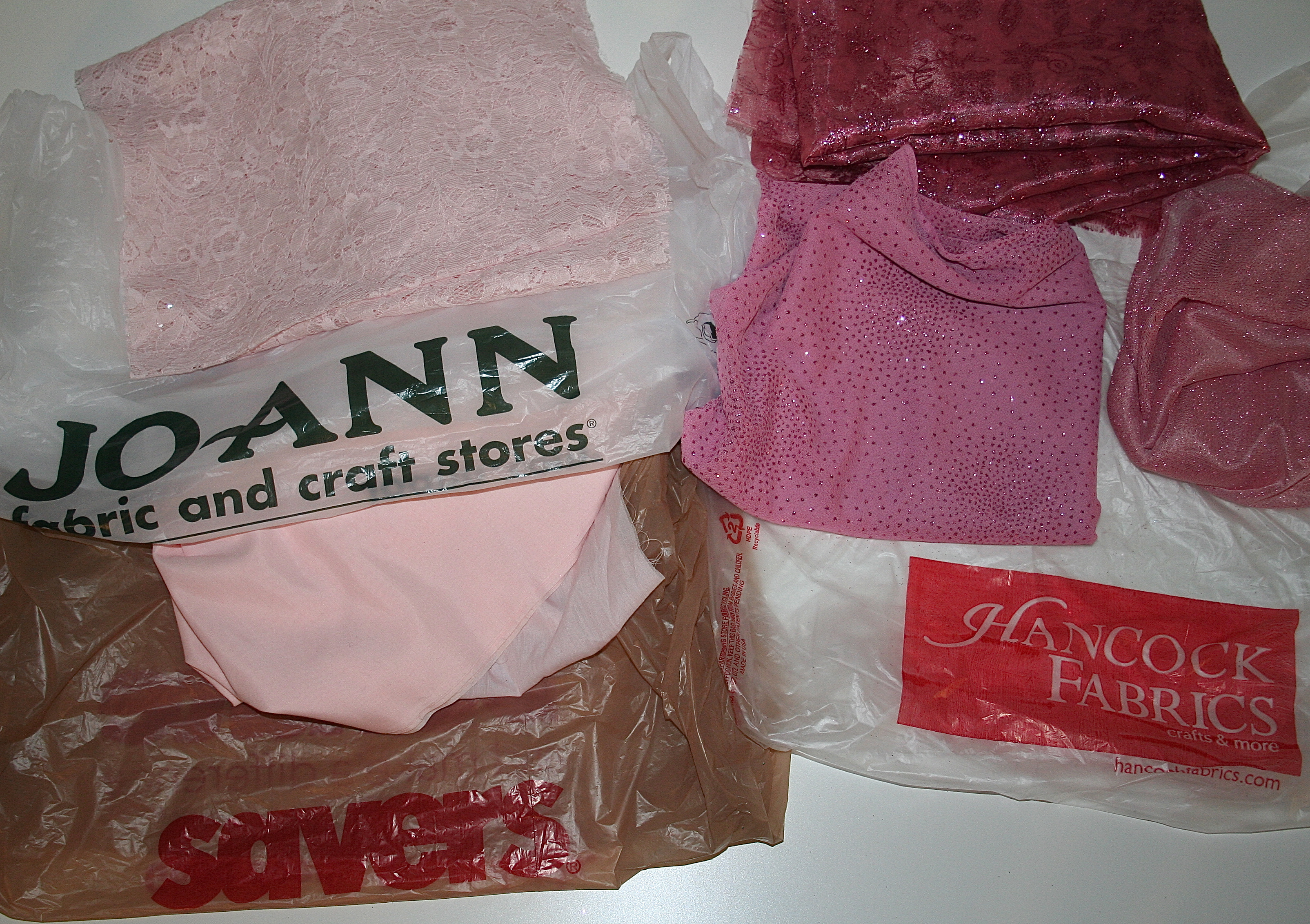 And in the end, all of these choices were wrong because they were not sparkly enough and it needed to match the color of this pink lace. Of course I forgot to take it with me when I went shopping.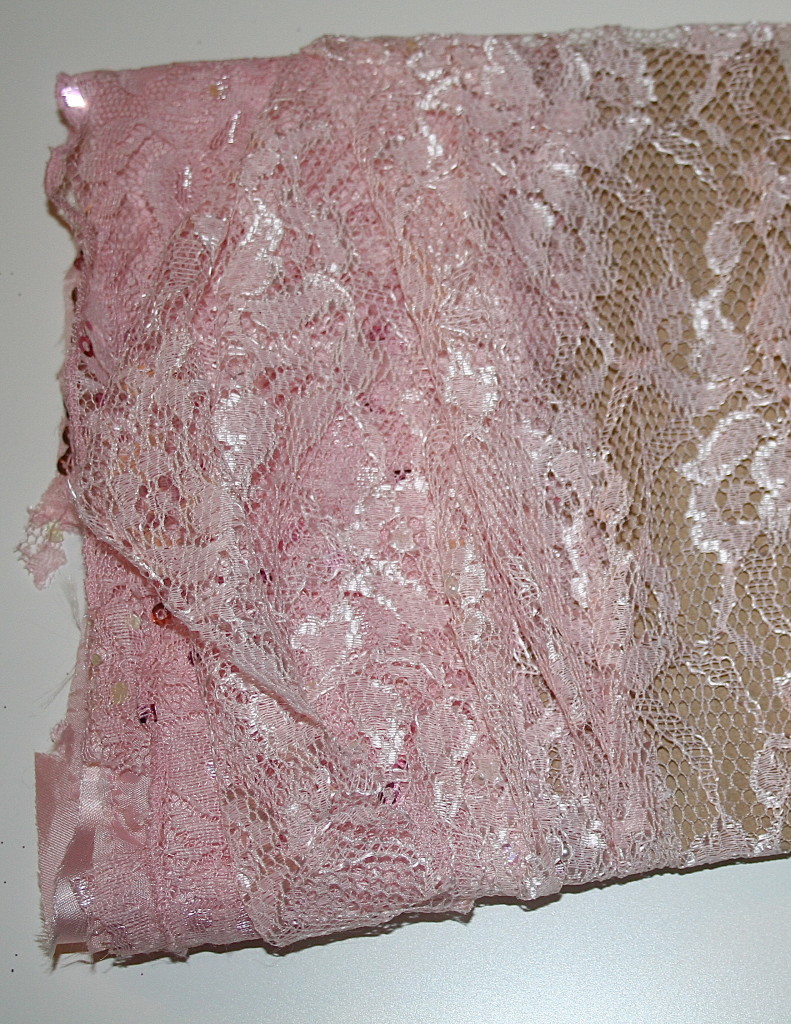 Fortunately, I found a skirt that is sparkly and will be the right color once it gets dyed…
Second, I forgot that I needed to tea dye it in order to get the color I need.  You have to know which kind of tea to buy, which kind of fabric to buy that will accept the dye, how long to leave it soaking, and then the fabric has to dry before you can use it.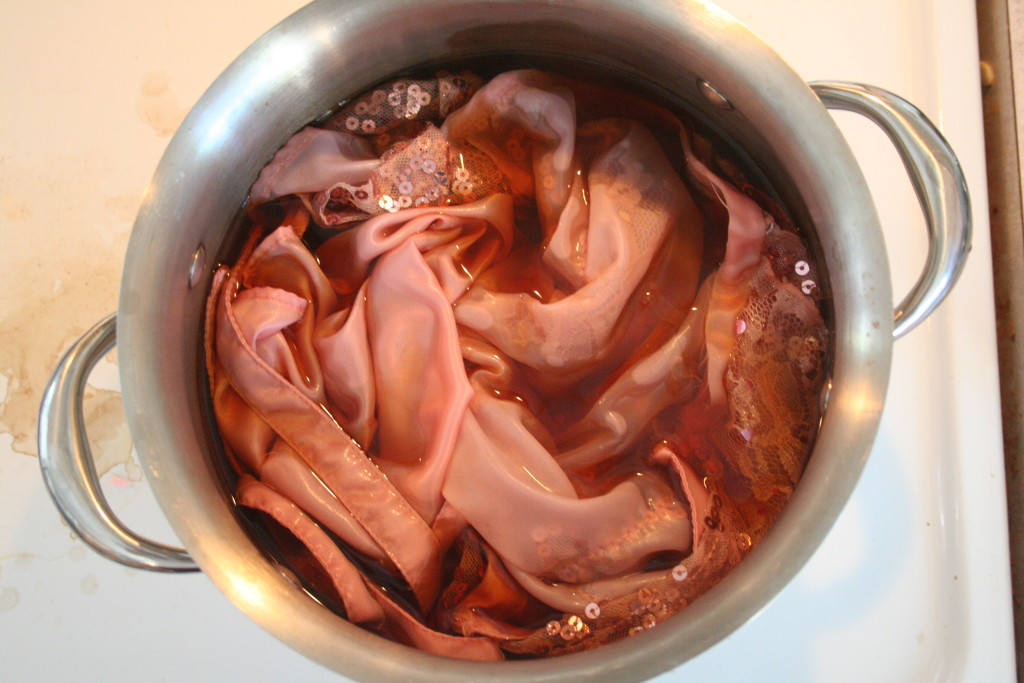 Third, this wreath has almost 15 different types of trim, fabric, and ribbon.  By the time you purchase these supplies which may or may not be on sale when you go to buy them, it may not be as cheap as you think. Also you be stuck with a bunch of half used supplies that may or may not get used again.
Fourth, if you end up buying clothing to upcycle and use as your trim, you need the proper tools and it takes time to chop it up into usable strips.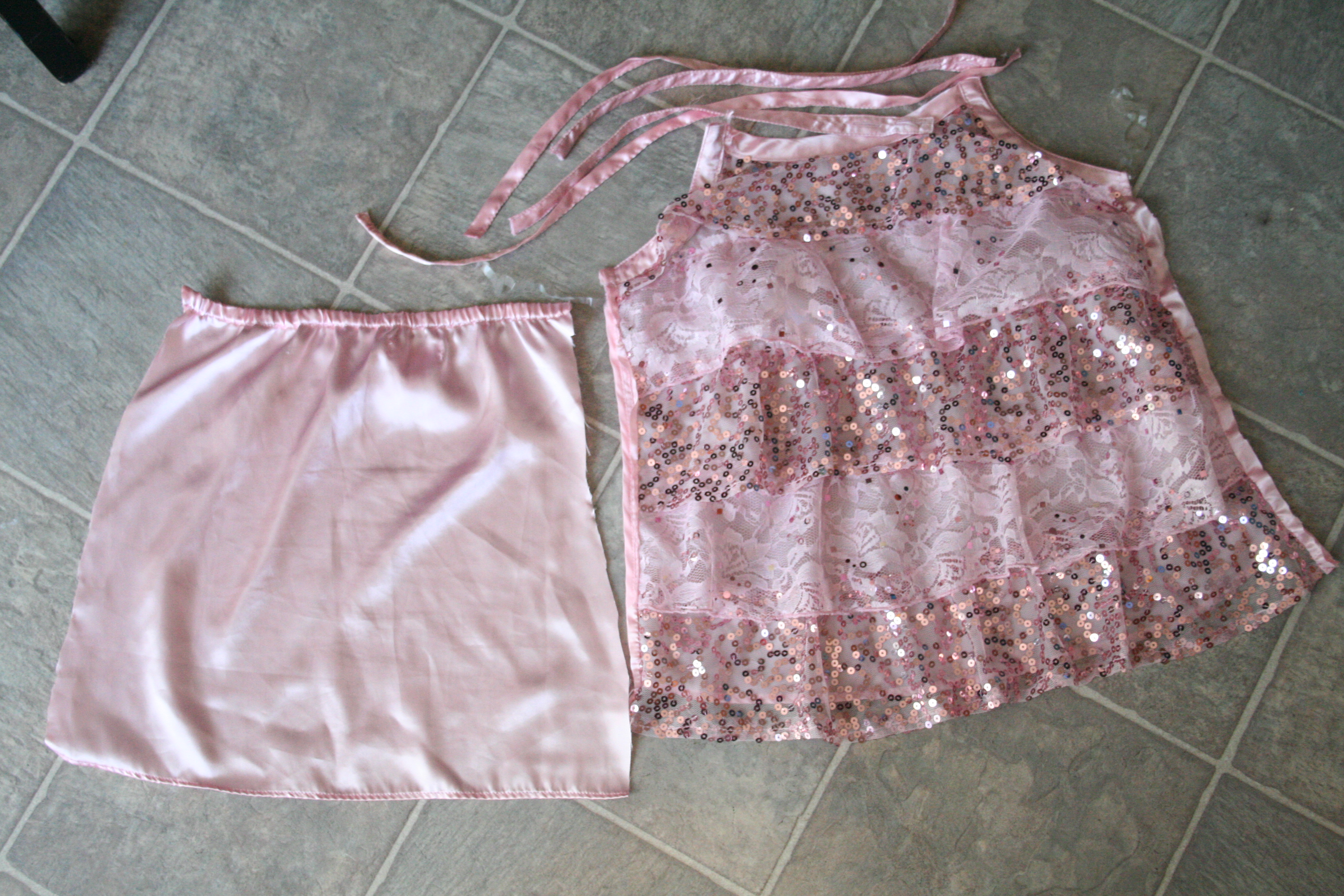 Lastly, let me tell you, my wreaths are messy to make.  Glitter and fibers. EVERYWHERE. Including your clothes and carpet. I'm over it, but some people are clean freaks and might go crazy with this crafty chaos. You just might even end up eating glitter for breakfast.
Visit my Etsy shop, Sparkle Day Design, if I talked you out of a DIY wreath

and please share your thoughts on purchasing vs. DIY.